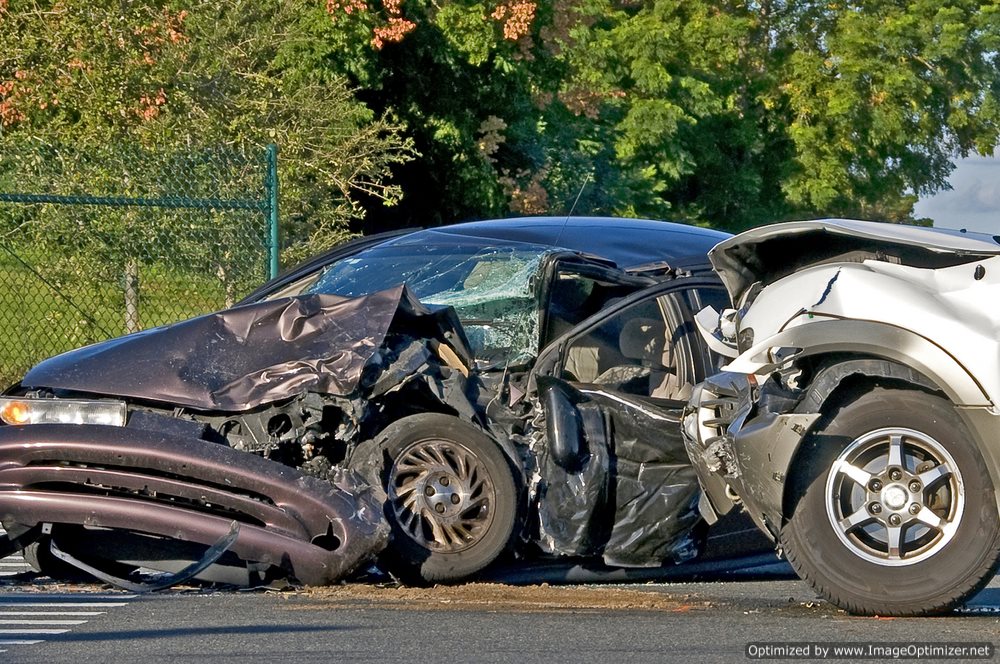 How is an Auto Accident Defined?
To properly gauge auto accident statistics, one must understand how an auto accident is legally defined. Auto accidents (commonly referred to as a auto accidents or traffic collisions) occur when a car (or motor vehicle) collides with another vehicle, pedestrian, or geographical impediment. Auto driving accidents are unfortunately– given the amount of drivers on the road–prevalent incidences.
Auto accidents, depending on the severity of the wreck, can result in injury, property damage, and in the most severe cases, death. Because of the damage associated with auto accidents, there are numerous legal issues tied into a vehicle auto accident.
A number of factors contribute and accelerate the risk of auto accidents, including: the driver's speed, the design of the car, the curvature of the road, and driving habits. Auto driving accidents are often categorized by mechanism; for instance, a police report will label an accident as one of the following: rear-end collisions, head-on collisions, a rollover, or a side collision.
Why are Auto Accident Statistics Recorded?
Auto accident statistics 2010 are a valuable resource, used to evaluate the number of auto accidents that occurred in a given geographical area. These figures are recorded to evaluate the driving habits of a community and the driving laws attached. If the numbers spike in a particular area or a precipitating factor such as drunk driving or speeding is shown to influence the spike in a given area, local authorities and governing bodies will institute new laws to mitigate such occurrences.
The value of auto accident statistics can be found in the numbers themselves–since we have become more aware of the numbers, auto-makers have manufactured safer autos and law officers have been more stringent regarding the enforcement of various driving legislation (such as seatbelt laws).
Auto Accident Statistics 2010:
Auto Accident Statistics 2010 are recorded and distributed by the National Highway Traffic Safety Administration, the Fatality Analysis Reporting System and the National Center for Statistics and Analysis. These agencies work with the United States Census Bureau to accumulate data on all motor vehicle accidents in the United States. When accumulated, the auto accident statistics 2010 are then distributed to the census bureau for subsequent release to the public.
Noteworthy Auto Accident Statistics 2010:
Fatal Crashes Auto Accidents 2010 Statistics: 32,146
Fatal Crashes Auto Accidents 2010 Statistics (One Vehicle Involved): 19,541
Fatal Crashes Auto Accidents 2010 Statistics (multiple vehicles) : 12,121
27% of drivers have been involved in a auto crash in the last five years.
There were 15,419 alcohol-related fatalities in 2002.
59% of reported fatalities in 2010 could have been prevented had the drivers wore seat belts
Deaths from rollover crashes: 82%.
Comments
comments